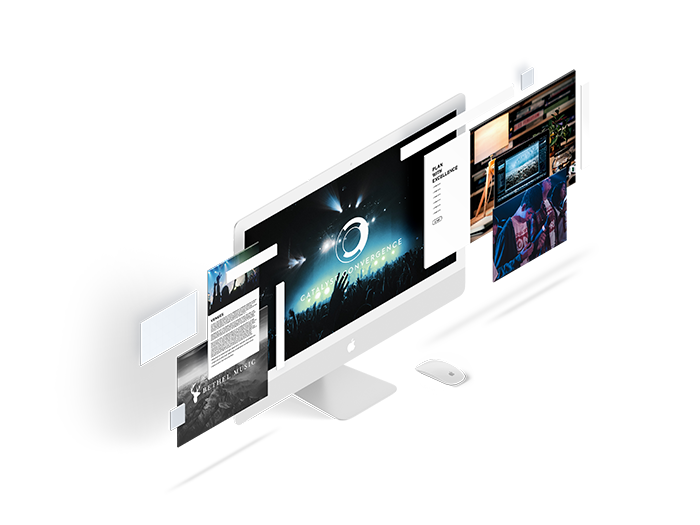 ABOUT
/
The Catalyst Convergence team is a full-service, strategically driven ministry and organizational consulting and management firm. Our focus and experience makes us the choice for individuals and organizations seeking to fulfill the vision that God has given them.
From web to newsprint, radio, and television. Our team will help you plan, create, and implement an effective campaign for your organization or event. We are also experienced in broadcast, podcast, and video streaming production and placement, so whether you are looking local impact or national reach, we can help get you there.
We will help you take your idea, vision, or mission through a strategic and intentional branding process to help you establish name recognition and identity awareness. From there we can walk you through the process of develop a practical marketing plan to expand awareness of your mission and ultimately build both your brand and impact.
We have years of experience creating effective communications and public relations plans for national and international organizations. From a simple press release to national media interviews, we would love to help you position and distribute your message to effectively accomplish your mission.
If your organization would like to mobilize through conferences and seminars, we will lead you from planning through execution. Part of our event management services, we can help you develop your theme, graphics, and promotion, while simultaneously helping you book your venue and hotels, speakers, talent, and staging – in any part of the nation – and in many nations around the world.
Whether you're looking for award winning creative direction, event or initiative theme graphics, or event and trade show displays, our team can help you and your organization present your message for maximum impact and engagement.
While we are not a 'fund-raising' organization, we can offer help with donor development. We will help assess and guide you through the creation of a broad donor strategy from building your small to medium size donor base, to engaging and growing your large donor strategy. We can also help you assess your current donor situation and help network you with those who can help you finance and fulfill your unique mission.
One of our more unique areas of expertise is event management. From booking large or small venues to arranging talent, production, merchandise, and broadcasting, we can help you create an amazing, impactful event. We are also one of the premiere teams when it comes to promotional and event tours, having organized engagements nationwide.
Coaching and developing leaders is one of the passions that drive Catalyst Convergence. Whether you are a business executive, an entrepreneur, a ministry leader, a coach, or a volunteer coordinator, you are a leader. We can help assess where you are at on your leadership journey and create a plan to help you reach your 'next level'.
Every event and conference needs merchandise to help increase brand awareness. Not only will your attendees want to wear it home and spread the word, but an effective merchandising plan can provide your organization or event with funding through resource sales – which we can manage from beginning to end.
Our principals have spent years developing a very broad, deep, and unique network of relationships, including vendors, service providers, speakers, musicians, and leaders world-wide. If you have a vision for impact, we can find the people who can help you accomplish that goal – both here and abroad.
With experience spanning more than 35 years in small businesses, local, national, and international non-profits/NGO's and fortune 500 corporations, we can you help you assess your existing business or organization and then work with you to engage existing or find new leadership or staff to lead your organization into the future.
If you have a message that you want to get out, we can help. We have the connections to either represent you to national publishers, or to help you self-publish and find ways to distribute your book. Either way, we can help you determine the best situation for your need. We can also represent articles that you've written to both traditional and online publishers, helping you establish yourself as a voice in your field. You have a story to tell, and we want to help you tell it.
From event merchandise to entire product line creation, our decades of experience in 'concepting', designing, producing, and distributing all categories of both soft and hard goods, can help your organization gain significant awareness, create lasting impact, and produce significant income.
Our strategic planning process will help you set priorities, focus energy and resources, strengthen operations, and ensure that employees, volunteers, and other stakeholders are all on the same page – working toward common, achievable, measurable goals. We will help you make wise decisions and take actions that will shape and guide who your organization is, who it serves, what it does, and why it does it – with a clear and attainable focus on the future.
Catalyst Convergence is strategically partnered with J127 Travel which is owned and operated by Julie Hiramine. Because of this collaboration, you have access to her years of experience in hotel negotiations for event planning, car rentals, air travel, missions trip planning, cruise and destination travel & events, major donor events, special travel insurance plans and any travel related planning. J127 is short for James 1:27. www.J127travel.com
"Catalyst Convergence is without a doubt the single greatest resource for planning, launching, promoting and running Christian events. Their network is unparalleled, and the experience they bring to the table is unlike anything I've experienced to date. I highly recommend them to any organization planning on launching an event."
– Bryant Jaquez of Bethel Music